Conference on Intellectual Property Conflicts in Vienna
On 2.3.2018 there was a high-profile panel in Vienna: Prof. Peter Picht (University of Zurich), Philipp Groz (Schellenberg Wittmer), Sam Granata (Court of Appeal Antwerp), David Perkins (WIPO Arbitrator and Mediator), Prof. Jacques de Werra (University of Geneva), Christian Loyau ( ETSI), Alesch Staehelin (IBM) and Claudia Tapia (Ericsson).
Consultation on Collective Redress - European Parliament
On 21 February 2018, the Legal Affairs Committee (JURI) of the EU Parliament held a hearing on collective redress mechanisms; Topics: lawyer's success fees, out-of-court dispute resolution procedures such as mediation, forum shopping.
​​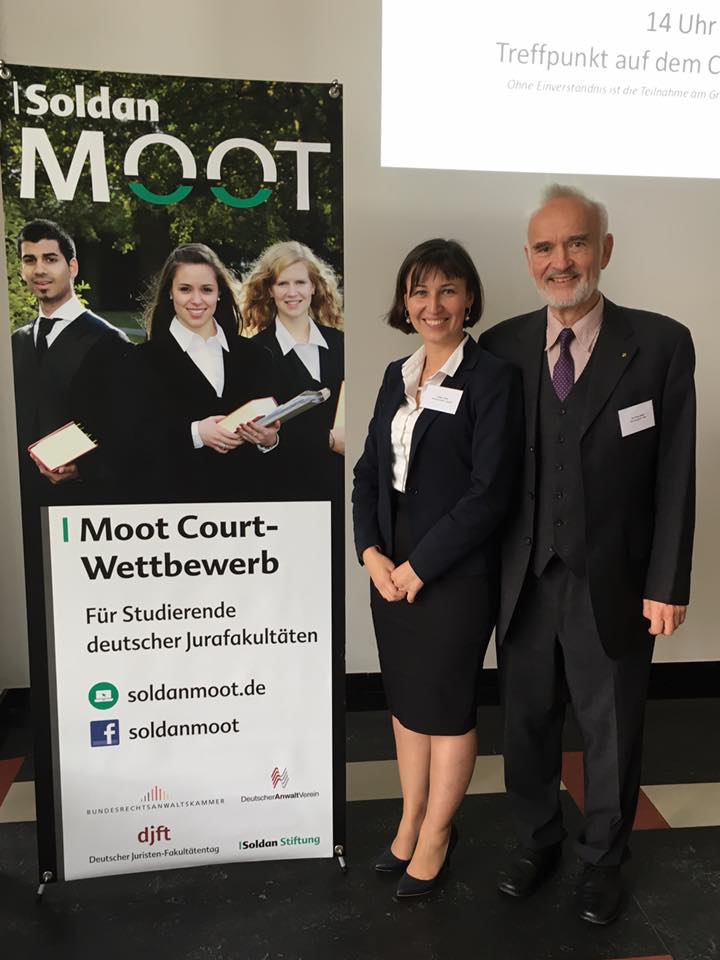 SOLDAN Moot in Hannover
On the 13th and 14th of October 2017 the SOLDAN Moot took place in Hannover.
Peter Adler was invited as a juror
Adler Mediation Offices with 2 Experts at the VIAC CDRC Mediation Moot
Seventy professionals from more than 25 jurisdictions around the world brought their experience and expertise to their work, experts from governments, law firms, colleges and universities, mediation institutions and training companies.